10 Highlights From My Guanacaste Relocation Experience
10 Highlights From My Guanacaste Relocation Experience
Written by Laura Villalobos
TRE Marketing Coordinator
Want to relocate to Costa Rica? This blogpost is for you…
This past October, the opportunity to relocate from the Greater Metropolitan Area of Costa Rica  (San José) to the Gold Coast of Guanacaste, came along thanks to Tamarindo Real Estate (TRE). I was offered the position of TRE Marketing Coordinator and of course, remembering the fond memories I made growing up in Guanacaste, I instantly said "Yes!". This decision was a new opportunity for my professional development and independence.
A bit of background… In the 90's, my parents and I spent 4 years living next to a sugar mill in the rustic Guanacaste town of Filadelfia. From what I  remember in these childhood years (2 – 6 years old), I can tell about eating exotic fruits straight from the tree, having 2 pet geese, chasing wild animals out of the garage, enjoying leisurely family days,  and of course getting sunburned from exploring the various beaches in the area. 
25 years have passed but the Gold Coast maintains its beauty with richness in culture, biodiversity, natural wonder, and much more… It's easy to understand why real estate in Guanacaste is the spotlight for investors, expats and locals. Interestingly enough, Guanacaste´s popularity didn´t happen just by chance, it was promoted by the government and private sectors to become Costa Rica's tourism epicenter . The growth hasn´t been linear either… Small blips in the timeline like the 2008 recession and the Covid-19 pandemic temporarily affected the tourism industry in Costa Rica. Many coastal economies that rely heavily on tourism suffered greatly in response to the 6+ months of border closure. 
This past November, the ICT (Costarican Institute of Tourism) published that Costa Rica has recovered 90% of pre pandemic inbound flights. This encouraging news keeps us moving in the right direction, by working together so Guanacaste remains atop the list of global destinations for foreigners and investment.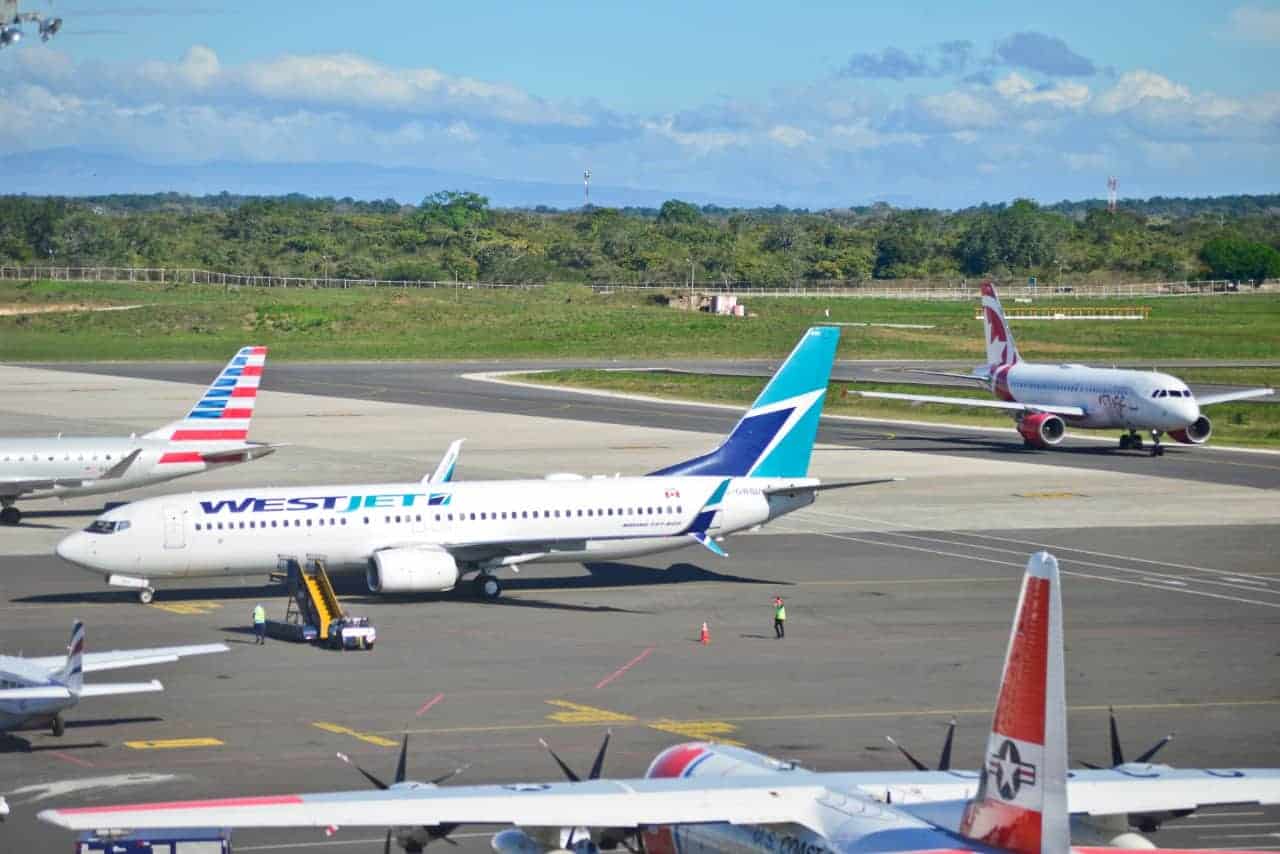 This lifestyle change has been so significant to live a simpler, more fulfilling life. Allow me to highlight my experience as a Costa Rican woman in the past few months since moving to the gold coast. 
Smiles everywhere from kids to grownups
Everyone is really kind and helpful including Guanacaste locals and foreigners. Expect an "hola", "pura vida" "tuanis" from complete strangers and start including them in your vocabulary… Even if you don´t speak Spanish, the simple greetings, smiles, and acknowledgements are contagious and uplifting. 
Nature's alarm clock
Have you ever been woken up by Howler Monkeys? Well I have… and thanks to that I ran off to the gym and started my day! You can also expect the early chirping songs of magpie jays (urracas in Spanish) or flocks of zanates (black/blue birds). So, if you move to Costa Rica, depending on the area, you will experience this as well! 
Becoming a time and traffic "expert"
In my experience, I haven´t had the opportunity to fly domestically (since I´m always bringing lots of stuff from my local town), but I've realized that from Tamarindo to San José, a 4-hour drive is the average time…. on a good day! I personally recommend using the Waze traffic app to check the best times to avoid traffic jams. This rings especially true during the high season when many San Jose weekend warriors will make the trip to Guanacaste. Costa Rican highways always get a bad reo, but let's be realistic, Costa Rica is investing in improving its road infrastructure with its rapidly growing popularity so best to take the whole driving experience as a wonderful lesson in patience. 
Beware of wildlife if you move to Costa Rica (Guanacaste specifically)!
As a child who chased snakes out of her garage and is accustomed to growing up in a very biodiverse country, I'm still amazed at the wildlife I see on a daily basis. The past two months have been quite an adrenaline rush actually! From the cattle traffic jams (they were just chilling there), to a cute tree snake at the beach (not poisonous), to a mischievous raccoon stalking me on my way home (beware of your food, because they will steal it!). Guanacaste wildlife certainly keeps you on your toes.
Any food requests? Find it all here!
I´m quite particular about this topic since I've subscribed to the Keto lifestyle for the past 3 years, but in reality, finding the right meals has been quite easy. You just need to know where to look… Between the mom-and-pop shops, the traditional grocery stores (Supercompro, Maxipalí, Megasuper, Palí), the premium meats of San Martin and La Carnicería, the no waste, organic bulk stores in  Tamarindo (Almacen), the renewed Discount Italian Store and everyone's favorite high-end grocery store in Tamarindo, Auto Mercado, finding the right food for my lifestyle is easier than I imagined. 
The beauty in simple things
From a Sunday 4 Km walk at Playa Negra, to driving after work to Playa Flamingo for  sunset,  to a starry night sky from my balcony… experiences like this make me grateful and enjoy the blessings of nature so present in Guanacaste..
There's always something to do
If you´re looking for fun, drinks and dance in a multicultural environment, Tamarindo is the true melting pot… If you're looking for a nice Italian dinner at El Santuario restaurant or perhaps a fresh ceviche at El Chiringuito, Tamarindo is a "happening" place where you'll find good food and great parties! Moving up on the coast, Patagonia del Mar sits beachfront in Playa Brasilito and has excellent food with sunset views. At the New Marina in Playa Flamingo, there are more stores and restaurants opening soon as high season approaches, but for now, Gallo Pinto breakfast and aromatic Costa Rican coffee from Britt is the perfect pair. In Potrero, the renowned Perlas restaurant is getting ready to open soon with live music on the weekends.  And way up north in Las Catalinas, this amazing automobile-free town has my personal favorite dining experience at Sentido Norte, a breathtaking 270 degree ocean-view restaurant where I celebrated my birthday this past November.
Less stressful life…
I won't lie, as the peak season around X-mas and New Years approaches in Guanacaste, you can expect more traffic and longer waits. But don't get discouraged if the surf is a little crowded or the waitlist at your favorite restaurant is long because after all, you're living in paradise! But I understand, if you´re planning to visit during this peak travel season, the key is to plan ahead. If your budget allows your family to stay within a gated community like Hacienda Pinilla or Reserva Conchal, you'll have much more space to roam while having access to beach clubs and less crowded points on the beach. And as everyone goes back to the city on January 2nd, you'll rediscover the stress-free life of afternoon seabreezes and with purple tinted sunset skies. 
Worried about your health?
Although I haven't visited a doctor or dentist in Guanacaste, I feel very confident that if I'm ever in need, there are reputable clinics, pharmacies and hospitals in the area. If you're ever in need,  Hospital Metropolitano in Huacas and Hospital San Rafael Arcángel in Liberia offer affordable private care and even accept international insurance policies. Even if a major surgery is required, last minute flights from Tamarindo to San Jose can be organized on a moment's notice.  
Extend friendship bonds
Next to Tamarindo Real Estate´s office, there's a cute coffee and sandwich shop called Cafeseato. I've noticed this is a hot spot where the school-aged kids will congregate in the afternoons and hang with their friends and parents. It's endearing to notice this type of community and the cultural diversity among them. Within 15 minutes of this coffee shop, there are approximately 6 internationally accredited bilingual schools where students from all over the world attend. 
Personally, I don't have any children, but I know that Guanacaste is a fabulous destination to raise a family.  In the past two months, I´ve connected with local entrepreneurs, families and friends who have also relocated to Guanacaste and haven't looked back. Costa Rican´s have a saying:  "Costa Rica is a handkerchief", because it's so small, that wherever you go, there will be a familiar face. I hope you enjoyed my personal relocation story to Guanacaste and I'd like to send a warm invitation to come and enjoy the wonders of this piece of heaven on Earth.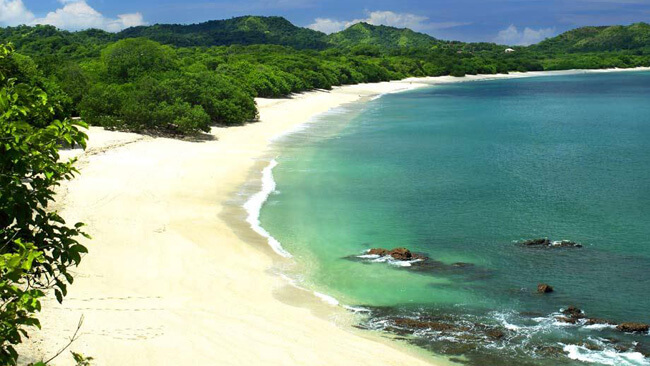 Relocate to Costa Rica and enjoy nature´s wonders!