Is Cannabis Legal in Costa Rica?
Is Cannabis legal in Costa Rica? Trust me, you're not the only one asking this question….If you want to understand Cannabis laws in Costa Rica, a walk along the beach in Tamarindo at sunset will leave you feeling dazed and confused…Although it may seem like Cannabis is being passed around freely in popular tourist towns throughout Costa Rica, the bottom line is (as of October, 2022) the plant still remains illegal for recreational use. To truly grasp the nuances of Cannabis legality in Costa Rica, we must start with the famous court case of Costa Rican lawyer and cannabis aficionado, Mario Cerdas. 
In August of 2015, Mario Cerdas Salazar was arrested at his home residence in the city of Alajuela (20 km from Capitol city, San Jose) after publicly advocating for the personal right to use and cultivate cannabis for medicinal purposes. His home was consequently raided and Cerdas was arrested after being caught in possession of several mature cannabis plants growing on his rooftop terrace. Cerdas was charged with drug trafficking in his own dining room, the same place where he frequently enjoyed a self-prepared dish of scrambled eggs bathed in his special cannabis sauce. 
The Judicial Investigation Organization (OIJ — Costa Rica's version of the FBI) discovered enough cannabis on Mr. Cerdas' premises for 5,000 rolled cigarettes. But even though upwards of 170 cannabis plants were found on the property, the OIJ admitted they had no evidence the cannabis was intended for commercial purposes. There were no scales, bag, or records that cannabis sales were happening in connection to Mr. Cerdas.  In a two-one decision, the court ruled that, although Mr. Cerdas was found to be growing a large quantity of cannabis, there was no evidence to prove he intended to sell the product, and therefore he must be acquitted.
Carolina Leitón , one of the judges who ruled in favor of acquittal, explained that "growing marijuana is technically illegal in Costa Rica, but the crime carries no criminal penalty unless it can be proven that the drug was intended to be distributed or sold illegally." The jurists assured that Article 58 of the drug law punishes everything related to drug trafficking, but does not penalize personal consumption. The judges pointed out that the only thing the authorities can do if they find crops for personal consumption is to confiscate and destroy them, as dictated by the General Health Law in Article 137.
Although Cerdas was declared innocent in the first instance in 2015, the Prosecutor's Office appealed the ruling in 2019. According to further investigation, it was found that apparently Cerdas was supplying his oils, tinctures, edibles, and plants to third parties. On November 6th, 2020, Cerdas was found guilty by the Alajuela Criminal Court and  sentenced to 8 years in prison. 
The Costa Rican leadership has evolved since the case of Mr Cerdas, and like many other countries in the past 5 – 10 years, the image of Cannabis is improving and several countries have opted for legalization and regulation. Many Costa Rican citizens are taking a more liberal position towards Cannabis as a medicine, job creator, and huge source of tax revenue.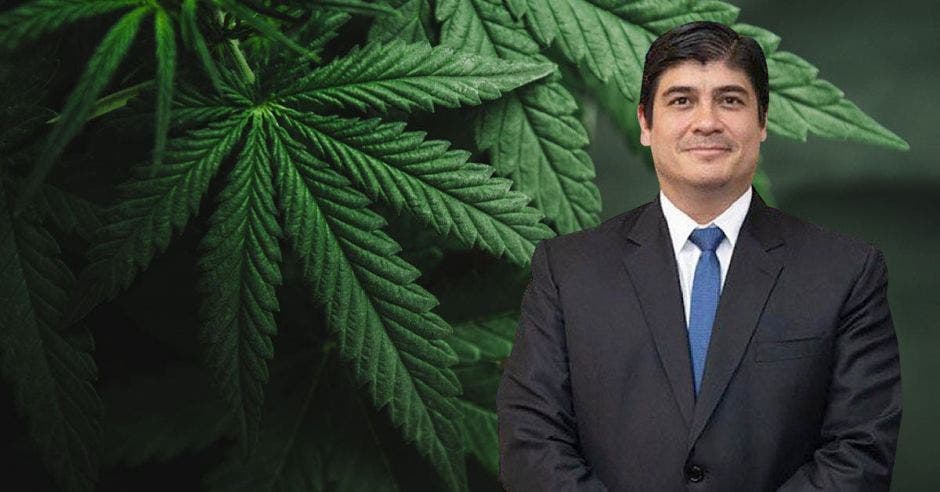 In fact, right before ending his 4-year term in March 2021, Costa Rica ex-President, Carlos Alvarado signed a bill that legalizes marijuana for therapeutic and medicinal purposes. The bill seeks to regulate and allow access to cannabis and its derivatives for medicinal and therapeutic use, considering the plant is part of citizens' "fundamental right to health" According to Alvarado, "Docket No. 21,388 is specifically designed to offer the population of Costa Rica an alternative to traditional pharmaceutical products by allowing patients to have access to medicinal cannabis as a treatment for a variety of ailments and conditions, as well as therapeutic use for those with chronic conditions"
With the passing of this progressive cannabis bill by the former president, the question now becomes:  Who will be granted the rights to cultivate and distribute the product?
Azucarera El Viejo is a Costa Rican agribusiness company that produces more than 2,000,000 50-kg packages of sugar per year (24% of national production) and are located in the canton of Carrillo in the Province of Guanacaste.
This national company will install a world-class cultivation, manufacturing, and production plant for finished medical cannabis products on its land in Guanacaste. The decision comes after an agreement with Mérida Capital Holdings LLC, a cannabis private equity firm with more than 75 companies in its portfolio. The project is expected to start in 2023 and  anticipates employing up to 200 people in its first phase, but could exceed 500 employees by the end of the third year. El Viejo would thus reinforce its leadership position in the agricultural production industry by adding medical cannabis to its product portfolio. "We are delighted to partner with Mérida and to bring world-class industry knowledge and experience to our production in Costa Rica", said Alfonso Gómez, Vice President of Azucarera El Viejo, in the letter. "El Viejo's presence as a respected and established operator in both the agricultural and finished goods industries is a perfect complement to Merida's focus on medical cannabis", said Mitch Baruchowitz, partner and manager of Merida Capital Holdings.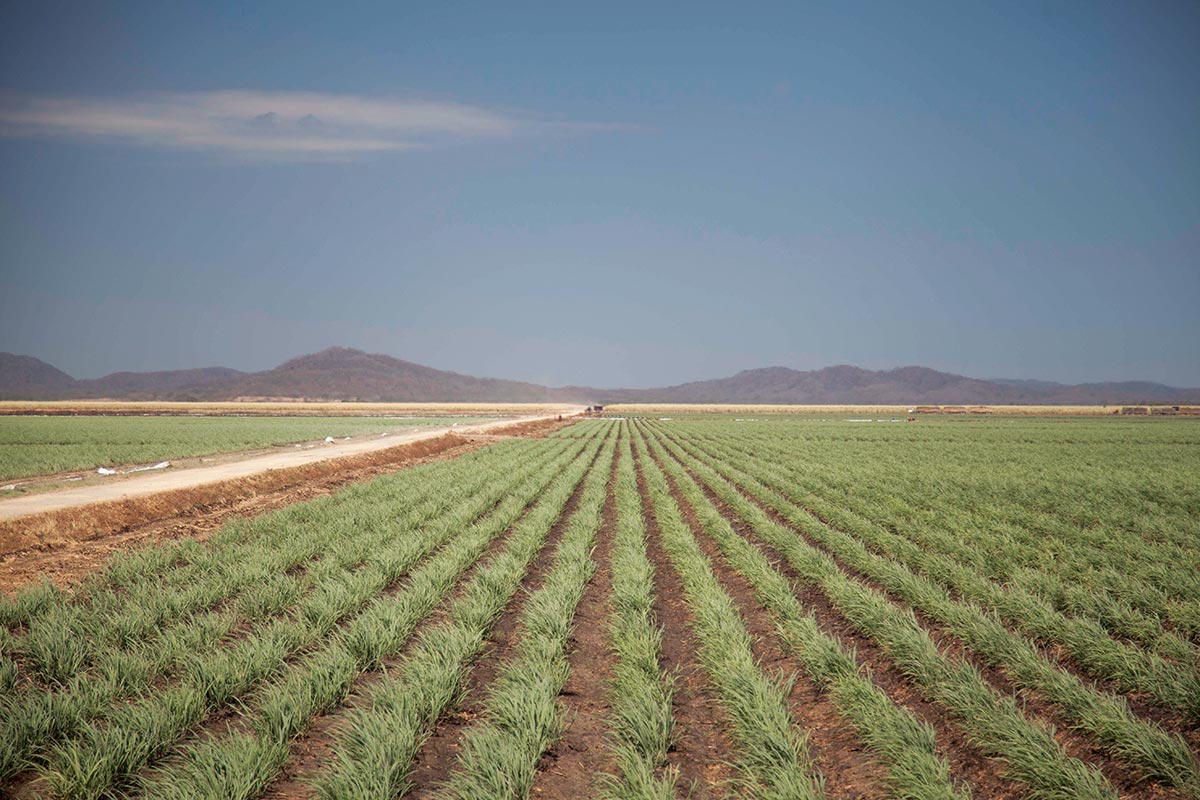 Even more recently under the current president of Costa Rica, Rodrigo Chaves, there seems to be a path for the legalization of recreational cannabis in the near future. Recreational use refers to cannabis that is being used for enjoyment rather than for a medical ailment (similar to the 19 states in the USA that have passed similar legislation.)  During the current president's 100-day speech on October 5th, 2022, Rodrigo Chaves announced the presentation of a bill to legalize marijuana for recreational use in the country.
"It is no secret to anyone that in Costa Rica, marijuana is consumed, increasingly openly, in streets and parks, and it is a reality. Just as in the United States during the time of alcohol prohibition, they continued to consume alcohol…The consequence of the State being outside of this regulatory activity is that criminal groups, gangs, drug traffickers, have taken advantage, they make money with it and the integrity of consumers is being exposed," Chaves explained.
Chaves continued, "As we've seen in other countries, the legalization of recreational cannabis will generate more employment and increase tax collection, as well as the release of police resources to prosecute other serious crimes…Who is getting rich in Costa Rica with black market cannabis? So, I beg those who have doubts to analyze it. This is an issue that deserves scrutiny and national debate, it is a reality that we must face."
1.7 million tourists visit Costa Rica each year, mostly from the United States and Canada. Costa Rica's tourism industry pulls in about $1.7 billion US dollars per year thanks to the country's diverse geography,  eco-tourism opportunities, world class beaches, and democratically stable government. Both lawmakers and citizens believe a more welcoming approach to cannabis will boost tourism and agriculture across the country. Procomer, Costa Rica's primary trade and exports group, would love a piece of the global cannabis market's $5.7 billion annual revenue. The group has been lobbying for legalization for years citing opportunities for investment, employment, and improved quality of life for citizens. They project the world cannabis market will be worth $35 billion a year by 2025.
Costa Rica IS on the path to legalization… but at their own pace. If you've visited Costa Rica or lived in the country for an extended period, you understand how legal processes can be drawn out over years. 
So the next time you come to Costa Rica and think about "burning one down" in a public space because you're in that "Pura Vida" state of mind, please understand that recreational cannabis use remains illegal. You may get stopped, hassled, and put in an uncomfortable position by law enforcement until legislation changes. Although there are signs of progress in the cannabis laws in Costa Rica, as of October 2022, we're not at the finish line… yet.